If you're a bookworm, then you are probably aware of a problem that all us have: having so many books to read that you simply forget about a lot of them. It's a true challenge, but at the same time it's exciting to realize that look, there are tons of books out there that you still want to read! I have a TBR shelf on Goodreads, but I don't keep a legitimate TBR list, so I just sort of have books floating loosely around in my head -- this is very dangerous, I do not recommend it -- and thus when I look at my Goodreads to-read, there are so many books that I forgot I wanted to read. Here are (only) ten of them!
(*all synopsis excerpts taken from Goodreads summaries*)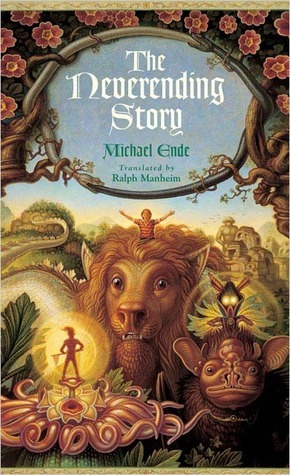 "The story begins with a lonely boy named Bastian and the strange book that draws him into the beautiful but doomed world of Fantastica. Only a human can save this enchanted place--by giving its ruler, the Childlike Empress, a new name. But the journey to her tower leads through lands of dragons, giants, monsters, and magic--and once Bastian begins his quest, he may never return. As he is drawn deeper into Fantastica, he must find the courage to face unspeakable foes and the mysteries of his own heart."
"The provocative novel The Pelican Fables is a coming-of-age story about a young man who learns to confront his sexuality in a conservative all-boys prep school. Carter Moran is a handsome new faculty member at Melbourne Prep, the Melbourne Preparatory School for Boys. After obtaining his master's degree, Carter has accepted a one-year teaching position at Melbourne before he is to begin a fellowship at Harvard University. But amidst the conservatively charged atmosphere of the Melbourne School, Carter begins to come to terms with his sexual identity - an awakening made more difficult by the close relationship that develops between Carter and Adam Proffit, one of the school's most promising students whom Carter suspects may be secretly attracted to him. While Carter tries in earnest to keep his relationship with Adam at arm's length, this is complicated by Adam's increasingly bold advances."
"In Keith Miller's debut novel, our hero is Pico, a poet and librarian who is forbidden to pursue the girl of his dreams - for she has wings, and Pico does not. When he discovers an ancient letter in his library telling of the mythical Morning Town where the flightless may gain their wings, he sets off on a quest. It's a magical journey and coming-of-age story in which he meets a robber queen, a lonely minotaur, a cannibal, an immortal beauty, and a dream seller. Each has a story, and a lesson, for Pico - about learning to love, to persevere, and, of course, to fly. A gorgeously poetic tale of fantasy for adults,
The Book of Flying
is a beautiful modern fable and daring new take on the quest narrative."
"Secreted away in a garden, a lonely girl spins stories to warm a curious prince: peculiar feats and unspeakable fates that loop through each other and back again to meet in the tapestry of her voice. Inked on her eyelids, each twisting, tattooed tale is a piece in the puzzle of the girl's own hidden history."
"The young and beautiful daughter of a wealthy family, Ginevra longs to share her poetry and participate in the artistic ferment of Renaissance Florence but is trapped in an arranged marriage in a society dictated by men. The arrival of the charismatic Venetian ambassador, Bernardo Bembo, introduces Ginevra to a dazzling circle of patrons, artists, and philosophers. Bembo chooses Ginevra as his Platonic muse and commissions a portrait of her by a young Leonardo da Vinci. Posing for the brilliant painter inspires an intimate connection between them, one Ginevra only begins to understand. In a rich and vivid world of exquisite art with a dangerous underbelly of deadly political feuds, Ginevra faces many challenges to discover her voice and artistic companionship—and to find love."
"On May 30th, 1593, a celebrated young playwright was killed in a tavern brawl in London. That, at least, was the official version. Now let Christopher Marlowe tell you the truth: that his 'death' was an elaborate ruse to avoid his being hanged for heresy; that he was spirited across the channel to live on in lonely exile, longing for his true love and pining for the damp streets of London; that he continued to write plays and poetry, hiding behind the name of a colourless man from Stratford — one William Shakespeare."
"When Olive Wellwood's oldest son discovers a runaway named Philip sketching in the basement of the new Victoria and Albert Museum—a talented working-class boy who could be a character out of one of Olive's magical tales—she takes him into the storybook world of her family and friends."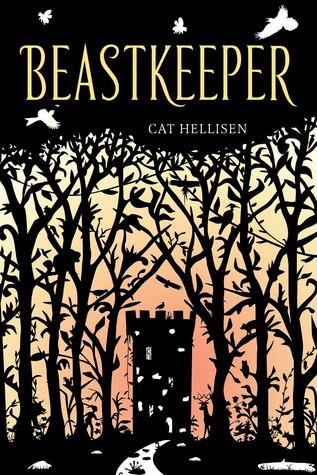 "Sarah has always been on the move. Her mother hates the cold, so every few months her parents pack their bags and drag her off after the sun. She's grown up lonely and longing for magic.

When Sarah's mother walks out on their family, all the strange old magic they have tried to hide from comes rising into their mundane world. Her father begins to change into something wild and beastly, but before his transformation is complete, he takes Sarah to her grandparents—people she has never met, didn't even know were still alive.

Deep in the forest, in a crumbling ruin of a castle, Sarah begins to untangle the layers of curses affecting her family bloodlines, until she discovers that the curse has carried over to her, too. The day she falls in love for the first time, Sarah will transform into a beast . . . unless she can figure out a way to break the curse forever."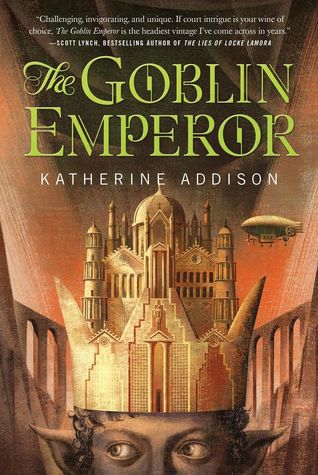 "The youngest, half-goblin son of the Emperor has lived his entire life in exile, distant from the Imperial Court and the deadly intrigue that suffuses it. But when his father and three sons in line for the throne are killed in an "accident," he has no choice but to take his place as the only surviving rightful heir."
"Her mother's dying request takes Mary Yellan on a sad journey across the bleak moorland of Cornwall to reach Jamaica Inn, the home of her Aunt Patience. With the coachman's warning echoing in her memory, Mary arrives at a dismal place to find Patience a changed woman, cowering from her overbearing husband, Joss Merlyn.

Affected by the Inn's brooding power, Mary is thwarted in her attention to reform her aunt, and unwillingly drawn into the dark deeds of Joss and his accomplices. And, as she struggles with events beyond her control, Mary is further thrown by her feelings for a man she dare not trust..."
What books have you forgotten are on your TBR? Have you ready any of these? Let me know!